Biographie
Artiste plasticienne et performer, Carole Douillard utilise sa présence ou celle d'interprètes comme sculpture pour des interventions minimales dans l'espace d'exposition. Se situant au bord du specta- culaire tout en prenant soin de l'éviter, son travail appelle une redéfinition du spectateur, de l'espace de la performance et de la relation de pouvoir qui s'instaure entre l'objet contemplé et celui qui le contemple. Son travail se complète souvent de documents, récits et photographies. Depuis quelques années, elle s'intéresse particulièrement à la question des archives, de la conservation, dans le temps, de la mémoire et des gestes.
Son travail a récemment été présenté à l'Institut Giacometti, dans l'exposition de Douglas Gordon, The Morning After, à Oslo, à Stockholm, à Kyoto, au T2G, théâtre de Genevilliers et au CCAM à Las Palmas (Iles Canaries). En 2019 et 2020 elle a exposé au centre d'art LACE, à Los Angeles, à la biennale d'Oslo (2019-2021), à Bruxelles (A performance Affair, 2018, Wiels, 2016), à la Biennale de Lyon (Mondes Flottants, 2017), à la galerie Michel Rein, à la Fondation d'entreprise Ricard, au Palais de Tokyo, au Centre Pompidou, Paris, au Mac Val (Ivry/Seine), à la Ferme du Buisson (Noisiel), au Musée de la Danse (Rennes), au Centro de Arte Dos de Mayo (Madrid)…
En 2022 elle a publié le livre Body Talks (Ed. Zerodeux/Presses du Réel), un entretien réalisé à Los Angeles en 2019 avec la critique d'art Amelia Jones et les artistes, pionnières de la performance féministe Californienne, Barbara T Smith et Suzanne Lacy. Ce document a été produit dans le cadre d'un travail de recherche qu'elle mène actuellement à Los Angeles où elle a séjourné en 2022 (Aide à la création, pays de la Loire) et en 2019 (bourse Sur mesure/Institut Français). Elle y élabore d'une part de nouvelles pièces en lien avec l'existence de l'écrivaine Susan Sontag et, d'autre part, un répertoire de l'histoire du geste et de la performance des femmes en Californie du sud des années 1960 à nos jours.
En 2020, La ville d'Oslo a acquis le second exemplaire de sa performance The Viewers (premier exem- plaire produit et acquis par le CNAP en 2014). Le CNAP a également acquis la série de photographies Dog Life, To Hold, produite en collaboration avec la galerie Michel Rein (Paris) pour la biennale de Lyon en 2017. Le Frac Méca – Nouvelle Aquitaine a quant à lui fait entrer en collection le protocole de la performance The Waiting Room (2021).
Le film Idir, réalisé en collaboration avec Babette Mangolte (vidéaste et cinéaste, œil de la perfor- mance New Yorkaise des années 1960 et 1970) a rejoint en 2021 la collection du Carré d'Art, Musée d'art contemporain de Nimes et de la fondation Kadist (Paris & San Franciso). Ce film de 30 minutes qui consiste en la reprise de l'archive vidéo d'une performance historique de Bruce Nauman (1967) dans les rues d'Alger, remet en jeu l'ondulation du corps de l'artiste à travers celui d'un jeune homme algérois, coincé dans son pays.
Membre, de 2016 à 2019, de l'Institut ACTE, CNRS – Université Paris 1 Panthéon Sorbonne, équipe Espas (Esthétique de la performance et des arts du spectacle/ Aesthetic of performance art), elle rejoint en 2021 le groupe de recheche Of Public Interest, au Royal Institute of Art de Stockholm et enseignera la performance à l'école Nationale des Beaux-Arts de Lyon en 2023. Elle est également membre fonda- trice du groupe de réflexion Economie Solidaire de l'Art avec Pierre Belouin, P-Nicolas Ledoux, Grégory Jérome et Guillaume Aubry.
Elle enseigne régulièrement la performance dans les écoles et universités d'art et d'architecture d'Europe et d'Afrique du Nord.
Biography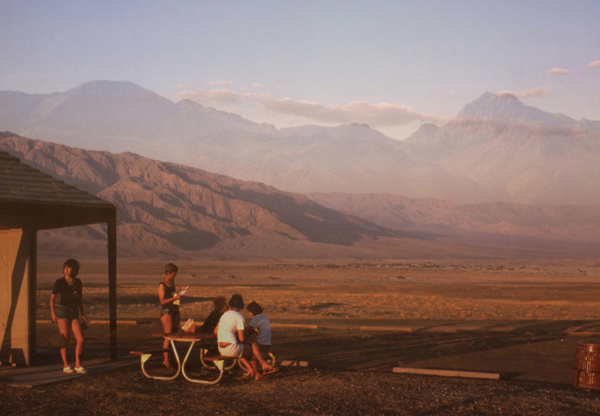 French-Algerian artist, born in 1971 in Nantes (France) from a Kabylian mother and a French father, Carole Douillard is graduated from the School of Beaux-Arts, Nantes, France, in 1997 (Master of Fine Arts) and from University of Language, Human and Social Sciences, Besançon, France (DU in Art, dance and performance) in 2012. In 2021-2022, she was part of international research group Of Public Interest, at the Royal Institute of Arts, Stockholm (Sweden). She's regularly working with the « Laboratory of Gesture », ran by the pragmatist philosopher Barbara Formis at Paris 1 – University Panthéon Sorbonne.
Artist and performer, Carole Douillard uses her presence or that of the interpreters as sculpture for minimal interventions in space. Situated on the edge of the spectacular, while taking care to avoid it, her work calls for a redefinition of the spectator, the space of performance and the power struggle between the contemplated object and the person contemplating it. Her work is often completed with documents, films, writings and photographs. For some years now, she has been particularly interested in the question of archives, of the conservation, in time and space, of memory and gestures.
Her recent works have been performed at Institut Giacometti, Paris (Fr) within Douglas Gordon's exhibition The Morning After, at LACE, Los Angeles & Kadist San Francisco (USA), at CCAM in Las Palmas (Canaria, Spain), at the Oslo Biennale (2019-2021), in Brussels (A performance Affair, 2018 & Wiels, 2016), at the Biennale de Lyon (Mondes Flottants, 2017), Michel Rein gallery, T2G, théâtre de Gennevilliers, Fondation d'entreprise Ricard, Palais de Tokyo, Centre Pompidou, (Paris/Fr), Dance Museum (Rennes/Fr), Centro de Arte Dos de Mayo (Madrid, Spain)…
Since 2019 she drives a research in California (Research grant « Sur Mesure », French Institute/Flax Foundation & Aide à la Création, DRAC Pays de la Loire) where she lived for several months in 2019 and in 2022. The residency (Los Angeles & San Francisco) revolves around the archives of the writer Susan Sontag and around the history of feminist gesture and performance in Southern California from the 1960s to the present day (archives partly preserved at Getty Museum, LA).
In 2018, she realised a performance film (Idir) with the american filmmaker Babette Mangolte which consists on a politic and poetic reenactment in Algiers's street of an historic Bruce Nauman's performance from 1967 (Walking in an Exaggerated Manner Around the Perimeter of a Square). Idir has been shown in 2019-2020 at the Musée d'arts of Nantes (France) and at LACE (Los Angeles). It is now part of The Musée Carré d'Arts de Nîmes (France) and Kadist (Paris & San Francisco).
A first copy of her important performance The viewers was acquired in 2014 by the Centre National des Arts Plastiques (France) the second one is part of Oslo City Collection (Norway). Many of her performance's protocols are part of french public institutions's collections.
Alive, her first monograph was published in march 2016, its authors are Chantal Pontbriand, Janig Bégoc and David Zerbib (Ed. by Christian Alandete/Cabin agency – Les Presses du Réel, FR).
She regularly teaches performance art in European and north Africa art and architecture schools and universities.